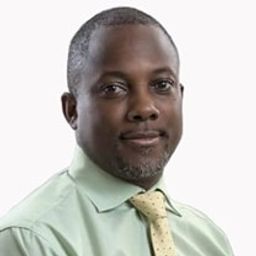 Hon. Gervais Henrie MNA
Deputy Speaker
National Assembly of the Seychelles
The Honourable Deputy Speaker, Mr. Gervais Henrie is an award-winning journalist with over 27 years of experience in radio, television, print and online journalism. He started his career with the national broadcaster, Seychelles Broadcasting Corporation (SBC) where he worked as a Journalist, Radio Producer & TV Presenter for 15 years. He was also a Correspondent of the Rhodes University-based news agency, Highway Africa News Agency from South Africa specialising in ICT reporting.
In September 2011, Hon. Henrie founded his own weekly newspaper – Le Seychellois Hebdo – a weekly political newspaper. As well as being adept in the Media profession, Hon. Henrie also has an interest in reading, travelling, hiking and the arts. He first served as a Proportionately Elected Member of the Opposition party, Seychelles National Party (SNP) in the 4th National Assembly of Seychelles which was in session from 2007 to 2011.
In September 2016, he was elected as a member of the 6th National Assembly for the district of Mont Buxton for the Opposition party, Linyon Demokratik Seselwa (LDS). In October 2020, he became the first MNA to successfully defend his mandate in the constituency and return to the National Assembly as a ruling party MNA. He was also elevated to the position of Deputy Speaker by his peers.
Sessions in which Hon. Gervais Henrie MNA participates