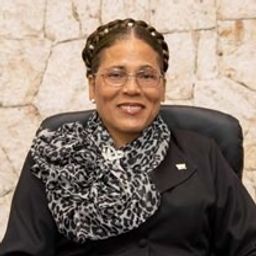 Hon. Barbara Webster Bourne
Speaker
Anguilla House of Assembly
Holder of a Bachelor of Arts degree in Political Science and a minor in International Relations from the Florida International University.
Speaker Barbara Webster-Bourne has a 30-year career in the Tourism & Hospitality Industry and holds several certificates and awards in Hospitality Training & Management. She was appointed as an independent representative for employees to the Anguilla Social Security Board from 1999 to 2000.
In addition, Speaker Webster-Bourne is the Assistant Trainer of the M&M (Mentoring Matters) afterschool debating program, designed to assist young people with research, leadership and public speaking skills.
Sessions in which Hon. Barbara Webster Bourne participates