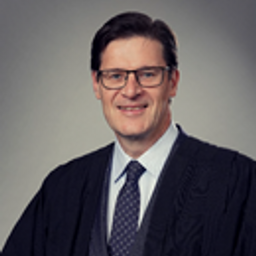 Hon. Jonathan O'Dea MP
Speaker
New South Wales Legislative Assembly
Hon. Jonathan O'Dea, MP was elected Speaker of the New South Wales Legislative Assembly on 7 May 2019. Upon his election as Speaker, he spoke to the House foreshadowing a number of changes during his speakership to improve and modernise the Parliament.
Jonathan O'Dea was elected as Member for Davidson in 2007 from a career in the private sector. He holds Bachelor degrees in Arts and Law, Master degrees in Law and Business Administration, and is a Fellow of the Australian Institute of Company Directors. Before entering politics, he initially worked in law and then in senior management roles.
He previously served as a non-executive board director of a major health insurer, HCF, as well as on the Boards of education, government and charity organisations. His previous parliamentary roles include Chair of the NSW Public Accounts Committee, Parliamentary Secretary for Major Events and Tourism, Trade and Investment and Parliamentary Secretary to the Premier and Treasurer.
Sessions in which Hon. Jonathan O'Dea MP participates