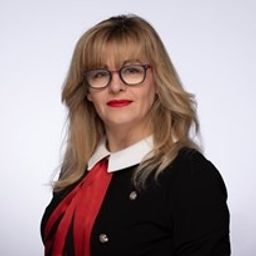 Ms. Inna Popova
Director of Professional Programs
McGill University
Ms. Inna Popova-Roche is currently Director, Professional and Corporate Education at the McGill University's School of Continuing Studies, where she leads development and delivery of professional development programs, industry partnerships and custom learning solutions.
During her tenure, she significantly expanded the School's professional development portfolio by introducing new non-credit programs and launched a new non-credit credential at McGill - professional development certificate. Several successful partnerships have been established with industry associations, professional orders, and corporate clients.
Prior to joining the McGill School of Continuing Studies, Inna held a number of management roles of increasing responsibility at the International Air Transport Association, where most recently she was the Head of Aviation Distance Learning and Travel & Tourism Training programs. During her 10-year tenure at IATA Inna gained extensive experience in management of Distance Learning programs for adult learners. She was responsible for the world's leading distance learning program for travel and tourism personnel - IATA/UFTAA Travel & Tourism program - qualifying over 14,000 students annually through a global network of 200 Authorised Training Centers and Local Exam Coordinators.
Inna holds a Master's in Educational Leadership degree from McGill University, a Diploma of Specialist in Philology from her native Ukraine, and a certificate in Human Resources from Concordia University.
Inna is very passionate about the importance of continuous professional development and life-long learning. She is an Advisory Board member of the Conference on Management and Executive Education (CMED), a member of the International Institute of Business Analysis (IIBA). Inna also regularly represents the School at various industry and professional association events.
Sessions in which Ms. Inna Popova participates