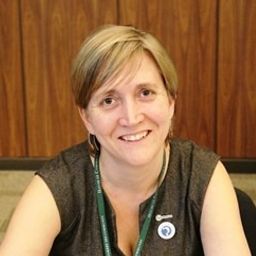 Ms. Alisha Todd
Director General, ParlAmericas
ParlAmericas
ParlAmericas is the inter-parliamentary institution that promotes parliamentary diplomacy in the inter-American system. Composed of the 35 national Legislatures in the Americas and the Caribbean and governed by Parliamentarians appointed by these member Parliaments, ParlAmericas brings together Parliamentarians to address issues of hemispheric importance and exchange good legislative practices; facilitates parliamentary participation in multilateral spaces; and produces tailored resources to support Parliamentarians in their work. The International Secretariat of ParlAmericas is headquartered in Ottawa, Canada.
Since 2014 as the CEO/Director General of the ParlAmericas International Secretariat, Alisha's recent work has focused on advancing programming throughout the hemisphere to strengthen legislative responses and policy making on priority themes related to gender equality, open parliament and open government, inclusive climate action and sustainable development.
Prior to joining ParlAmericas, Alisha specialised in designing and implementing international democracy, governance, humanitarian, and security sector programming with an Ottawa-based NGO. Alisha has extensive experience in developing innovative programming, strengthening relationships, and building partnerships with international and regional stakeholders. Alisha's passion for the Americas started in her teens; having on occasion lived, worked and traveled throughout the region. She speaks English, French, Portuguese, and Spanish and is a graduate from the University of Toronto's Trinity College, specializing in International Relations and Latin American Studies.
Sessions in which Ms. Alisha Todd participates