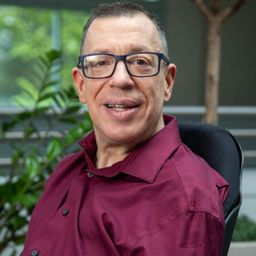 Mr. Dave Dame
Director of Accessibility
Microsoft
Dave is a seasoned technology executive who is passionate about designing and developing hardware and software for users of all abilities. He has extensive experience in design thinking, product management, and agile delivery. Dave is a champion for accessibility and builds high-performing teams fostering cognitive diversity and inclusion.
In his role as Director of Accessibility, Dave is leading the accessibility portfolio for Surface Products aligning with Windows and product innovation roadmaps to empower users of all abilities.
Dave is a leadership coach, enterprise agile leader and trainer with over 20 years of product management and leadership experience, which he leverages to drive large-scale transformation in complex organizations. Dave's practice focuses on scaling change by building up high-performing teams through training & empowering workforces – over the course of his career he has trained over 600 professionals in product management, leadership and agile delivery practices. He has worked with technology companies such as OpenText, PTC, and MCAP; in many cases improving delivery times by over 150%. Dave also spends a significant portion of his time coaching well-seasoned executives, and is very proud that he has played a role in the development of nearly 20 SVP-level and C-level executives.
Sessions in which Mr. Dave Dame participates