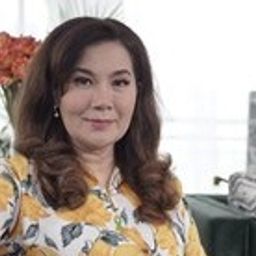 Hon. Senator Ras Abiba Mohd Radzi
Senator in the Upper House of Malaysian Parliament
Senate of Malaysia
Senator Ras Adiba Mohd Radzi was appointed as Senator in the Upper House of Malaysian Parliament in May 2020. She is formerly a broadcast journalist, news presenter and sports commentator, having served on channels TV3 and NTV7. She has represented Malaysia in Para badminton, shooting and currently President of National Para Shooting Association. Now, she serves as Chairman of Malaysian National News Agency (Bernama), through which she became the first woman, first senator, first national Paralympic athlete, and first disability rights activist to be appointed for the role. She is known as an activist for PWD rights in Malaysia as well as President of OKU Sentral, a non-governmental organisation championing the rights of persons with disabilities.
Besides, Senator Datuk Ras Adiba Radzi has been appointed as Distinguished Fellow of the International Islamic University Malaysia (IIUM). IIUM rector Prof Emeritus Tan Sri Dzulkifli Abdul Razak said the appointment of Ras Adiba as the Distinguished Fellow of the Media and Communication Centre (Comet) at the AbdulHamid AbuSulayman Kulliyyah of Islamic Revealed Knowledge and Human Sciences (AHAS IRKHS) took effect from August this year until July next year.Distinguished Fellow will also help strengthen Comet's cooperation network at the national and international levels, including government agencies and non-governmental organisations (NGOs)
In May 2022, Senator received the Lifetime Achievement Award (Women Empowerment) at the Women of Excellence Awards 2021/2022 (WOEA 2021/22) tonight. The award, organised by FM Media Communications in collaboration with The CEO Malaysia magazine, is to recognise over 70 female entrepreneurs and personalities from across the country. Furthermore, Senator Ras Adiba Radzi is among the three candidates shortlisted by the International Paralympic Committee (IPC) for the 2022 International Women's Day Recognition.The awards primarily recognise women in the Paralympic Movement who inspire and emulate the Paralympic ideals and serve as positive role models. Following hundreds of nominations, this year the shortlisted women and organisations nominated come from Zimbabwe, Malaysia, Iran, Botswana, Singapore, New Zealand, Canada and Mongolia.
Sessions in which Hon. Senator Ras Abiba Mohd Radzi participates