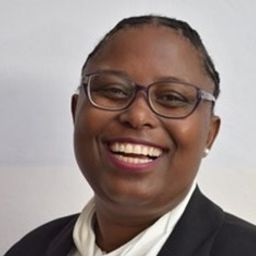 Hon. Nontembeko Nothemba Boyce
Speaker
KwaZulu Natal Legislature
Honourable Nontembeko Nothemba Boyce is a seasoned gender activist, champion of the working class and the poor.
Born and raised in Flagstaff, in Eastern Cape, Honourable Boyce became politically conscious at a very early age and she participated in the student politics during the 1990s. In 1996 she came to work in the South Coast of KwaZulu-Natal as a teacher.
She possesses the following academic qualifications: a Senior Primary Teacher's Diploma, BTech in Education Management from TUT, Advanced Certificate in Leadership and a Post Graduate Diploma from Wits. She is currently registered for a Masters Management with Wits
Nontembeko Boyce has served in various positions of the branch of the South African Democratic Teachers Union (SADTU) in Ezingolweni before being elected into the Regional Structure where she served as a Regional Secretary of the union in then Lower South Coast Region, now Mbuso Shabalala as well as also having served in various structures of the Mass democratic Movement including being Regional Chairperson of ANC Youth League and Young Communist League of South Africa as well as in ANC Women's League Regional Executive Committee.
She is currently a serving member of the African National Congress PEC / PWC and its Women's League in KwaZulu-Natal. She has served as Councillor in the Ugu District Municipality whilst also working as ANC KZN Legislature Caucus Manager.
In 2014 she was sworn in as a Member of the KZN Legislature and deployed as Deputy Chief Whip of the ANC and the Legislature. In 2016 she was deployed as Chief Whip. During the 5th Legislature term of she has represented the Legislature in various international delegations including the Commonwealth Parliamentary Associations Africa Regional Meeting in Nigeria as well in the Commonwealth Parliamentary Conference in Bangladesh both held in 2017.
Following the 2019 general elections, Honourable Boyce was elected as the Speaker of the KwaZulu-Natal Legislature and is serving in the National Speaker's Forum Core Business Reference Group. She also led the KZN Legislature delegation to the CPA Africa Regional Meeting in Zanzibar as well as the CPC held in Uganda. She serves in the Project Advisory Group as a Chairperson representing the CPA and the Associated Organisations
In 2022 at the CPA Africa Region, Honourable Boyce was elected as a member of the Budget Committee.
Sessions in which Hon. Nontembeko Nothemba Boyce participates