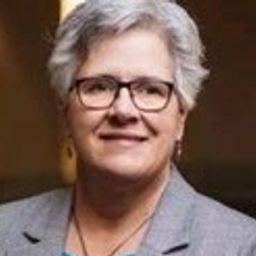 Ms. Julie Green MLA
Member
Legislative Assembly of the Northwest Territories
Ms. Julie Green was re-elected to the 19th Northwest Territories Legislative Assembly representing the constituency of Yellowknife Centre. She is the Minister of Health and Social Services, Minister responsible for Seniors and Minister responsible for Disabilities. She has a particular interest in assisting seniors to age in place, and providing harm reduction services to the homeless population. She is proud to serve on the seven-member Executive Council with four other women, including a female Premier.
Ms. Green was first elected to the 18th Assembly in 2015 and was the Chair of Caucus as well as the Chair of the Special Committee to Increase the Representation of Women in the Legislative Assembly. In the 2019 election, the representation of women increased from two of 19 members to nine, with an additional woman member added during a bi-election.
Ms. Green spent 16 years reporting for CBC, leaving in 2009 to focus on advocating and fundraising for services centered on women, families and children in need at the YWCA NWT. Working with representatives from the GNWT, Indigenous governments, municipal governments and the business sector, she helped create the territorial anti-poverty strategy and action plan, Building on the Strengths of Northerners.
Ms. Green holds a Bachelor of Arts (Honours) from the University of Saskatchewan, a Master of Arts in History from the University of Calgary, and a Master of Arts in Journalism from the University of Western Ontario. As well, she holds a Certificate in Fundraising Management from Ryerson University.
Ms. Green is married and has one grown daughter.
Sessions in which Ms. Julie Green MLA participates