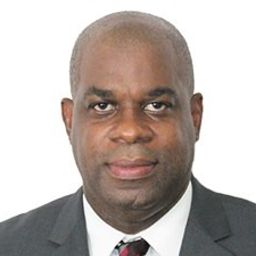 Hon. Joseph Isaac
Speaker
House of Assembly of the Commonwealth of Dominica
Speaker Joseph T Isaac is a Dominican politician and Businessman. He was elected as Speaker of the House of Assembly of the Commonwealth of Dominica on February 10, 2020. He was elected as the Parliamentary Representative for the Roseau Central Constituency in December 2014 and was appointed Minister for Environment, Climate Resilient, Disaster Management and Urban Renewal in April 2018. He served as a member of the Public Accounts Committee from 2015 to 2018. He is currently the chairperson of the Standing Orders Committee, the Privileges Committee and the Parliamentary Proceedings and Broadcasting Committee of the House of Assembly. He is, also, currently the Chairman of the Constituency Boundaries Commission.
In addition, before entering into politics, he was an Industrial Engineering & Management Consultant and an entrepreneur who spent over twenty-five years working in the private and public sectors in the Caribbean region. He holds a Masters in Business Administration from Georgia State University, Atlanta, Georgia. In addition, he holds a Bachelor of Science degree in Industrial Engineering and a Bachelor of Arts in Economics from New Mexico State University, Las Cruces, New Mexico.
Speaker Isaac was an avid sportsman who represented Dominica at youth level and New Mexico State University at NCAA BIG WEST Conference final.
Sessions in which Hon. Joseph Isaac participates