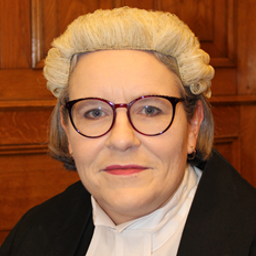 Ms. Joann Corkish
Deputy Clerk of Tynwald and Clerk of the Legislative Council, Isle of Man
Legislative Council of the Isle of Man
Ms. Joann Corkish joined the Clerk of Tynwald's Office in 2009 as Head of the Chamber and Information Service. Following a year seconded to the Isle of Man Government Cabinet Office, as Change and Reform Programme Lead, she returned to Tynwald in 2015 and took on the role of Third Clerk.
She has been Clerk to the Public Accounts Committee since 2016 and is also currently clerking committees on Poverty, Whistleblowing and an inquiry into the Media Development Fund.
For the CPA UK Overseas Territories project she has undertaken in country placements in both Montserrat and the Falkland Islands, and Tynwald has hosted visits from St Helena and the Falkland Islands.
In 2018, she completed the International Professional Development Program for Parliamentary Staff with McGill University, after being sponsored by the CPA and is currently studying for a law degree via distance learning. She previously worked in the private sector in finance, business analysis and project management roles.
Sessions in which Ms. Joann Corkish participates