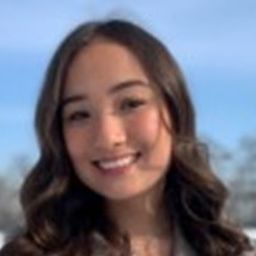 Ms. Isabelle Watkinson
Student and Researcher
McGill University
Ms. Isabelle Watkinson is a senior student at McGill University's Desautels Faculty of Management, pursuing a Bachelor of Commerce in Strategic Management and International Business. Since 2021, she has been working as a Research Assistant at McGill School of Continuing Studies (SCS)'s Parliamentary Programs.
Isabelle has contributed to various research projects under the direction of Rick Stapenhurst, including "Gender Equality Handbook for Parliamentarians" (published by McGill SCS and Parliamentary Centre in 2021) and "Parliamentary Oversight of (Pandemic-Induced) Explosion in Public Spending" (published by McGill SCS in 2021).
She is co-editing the book – Enhanced Parliamentary Oversight: Promoting Good Governance in Smaller States – a joint project by McGill SCS and the CPA expected to be published by Routledge in 2023.
Sessions in which Ms. Isabelle Watkinson participates