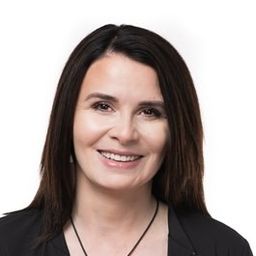 Hon. Jeanie McLean MLA
Member ; Minister of Education; Minister responsible for the Women and Gender Equity Directorate
Yukon Legislative Assembly
Jeanie McLean was first elected as a Member of the Yukon Legislative Assembly in 2016 representing the riding of Mountainview and appointed as the Minister of Tourism and Culture, Minister responsible for Women's Directorate and Minister responsible for Yukon Workers' Compensation Health and Safety Board. In 2021, Jeanie was re-elected as the Member for Mountainview and appointed as the Minister of Education and Minister responsible for the Women and Gender Equity Directorate.
She is a member of the standing committee on major boards and committees and is a co-chair for the Yukon Advisory Committee on Missing and Murdered Indigenous Women and Girls and 2 Spirit+ Individuals. She is also responsible for the establishment of Yukon's first ever First Nation School Board.
Jeanie previously worked as Director of Justice for Kwanlin Dün First Nation for many years before entering politics.
In addition, Jeanie provided significant guidance in the Yukon Policing Review, which resulted in the report Sharing Common Ground, a Review of the Yukon Police Force. She participated in the review of Yukon Corrections as a Yukon First Nation Advisor and served as the Yukon representative to the RCMP Commissioner's First Nation Policing Advisory Board. Jeanie represented Kwanlin Dün First Nation on the n Yukon Public Safety Committee and Mental Wellness Strategy – First Nation Partnership committee and was the President of the Yukon First Nation Hockey Association. She was also the Vice-Chair of the Tahltan Health and Social Services Authority, for two terms."
Sessions in which Hon. Jeanie McLean MLA participates