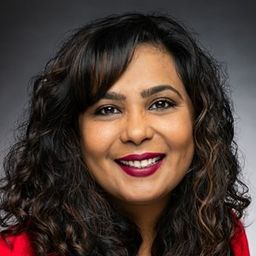 Ms. Iqra Khalid MP
Member of Parliament
House of Commons Canada
Ms. Iqra Khalid has served as Member of Parliament for Mississauga-Erin Mills since she was first elected in 2015. She has served in the International Human Rights subcommittee, as well as Chair of the Justice Committee and the Women's Caucus. She currently serves on the National Security and Intelligence Committee of Parliamentarians, and as Vice-Chair of the Standing Committee on Access to Information, Privacy, and Ethics.
She is a strong advocate for women's issues and a steadfast ally in the cause of human rights, speaking out on issues such as human trafficking, online hate, and the Rohingya Genocide. Throughout the COVID-19 pandemic, Iqra has worked with the Erin Mills community to help families, businesses, and local non-profits access the support they need. She has raised the alarm on escalating intimate partner violence, pushed for stronger supports for businesses and workers, and successfully advocated for investments in safe long-term care facilities as well as a national childcare system.
Ms. Khalid is a voice for the voiceless. As she serves her riding in Mississauga-Erin Mills, she continues to champion human rights and women's issues in Canada and around the world. Iqra is also proud to have created the Erin Mills Women's Council, the first of its kind, to advise her on the issues facing women in her riding.
Sessions in which Ms. Iqra Khalid MP participates