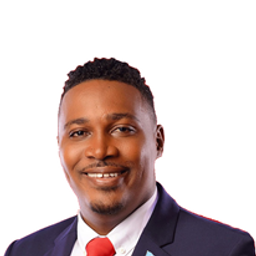 Hon. Jeremiah Norbert MP
Deputy Speaker
Parliament of Saint Lucia
Deputy Speaker Jeremiah Norbert was raised in the community of La Pointe, Mon Repos, where he learned the value of empathy and community spirit. Jeremiah began his academic journey in Mon Repost at the Patience Pre-School. He continued on to the Patience Combined School and then, later, the Vieux Fort Comprehensive Secondary School. Determined to become a contributing member of society, Jeremiah's pursuit led him to the Sir Arthur Lewis Community College.
At the age of 20, he was recruited into the Royal Saint Lucian Police Force, where he emerged as the top recruit of his cohort. Driven by his resolve to serve his fellow countrymen, Jeremiah spent the next 10 years of his life dedicated to the safety of all Saint Lucians. His love of people and a profound desire to mitigate societal ills cause him to continue his reading. Jeremiah is currently enrolled in a Political Science degree program with the University of the West Indies, Open Campus.
Mr Norbert won the Micoud North seat for the Saint Lucia Labour Party in the 2021 Saint Lucian General Election. Mr Norbert is also the Deputy Speaker of the House of Assembly.
Sessions in which Hon. Jeremiah Norbert MP participates
Halifax Convention Centre - 201
1:30 PM - 4:00 PM | 2 hours 30 minutes

The Youth Roundtable is divided into two parts. A set of presentations to introduce the theme of cyberbullying and i...

Workshop